Aspire Business Checking 
This straightforward account is packed with value.
No monthly fee
350 free processed items monthly
Aspire+ Business Checking

Earn interest on your balance and get convenient access.
Manage your account online and via mobile device
Ideal if you maintain a balance of at least $5,000
Aspire Business Checking Account
Open with a $100 minimum deposit
Manage your account from anywhere with free Online & Mobile Business Banking
Receive a free first order of standard checks with a minimum opening balance of $5,000 or a minimum combined deposit balance of $10,000 (or opt for a credit toward custom checks)
350 free processed items per month ($0.20 fee per additional processed item over 350)
Aspire+ Business Checking Account
Open with a $100 minimum deposit
Receive a free first order of standard checks with a minimum opening balance of $5,000 or a minimum combined deposit balance of $10,000 (or opt for a credit toward custom checks)
350 free processed items per month ($0.20 fee per additional processed item over 350)
Maintain a $5,000 minimum balance to avoid a $10 monthly fee



Apply Today
Financial solutions designed with your business in mind.
Our business financial services are comprehensive but never complex. We make it easy to manage your finances, so you can focus on the rest of your business. From savings to checking accounts, and competitive loans to growth-oriented money markets, we have your business finances covered. 
MAX Credit Union is a full-service financial institution serving Central and East Alabama, including Montgomery, AL; Auburn, AL; Opelika, AL; Prattville, AL; Wetumpka, AL; and Troy, AL.
We work our best when it's together.
With products and services to fit every lifestyle and life stage, we are ready to help you manage and grow your money with ease.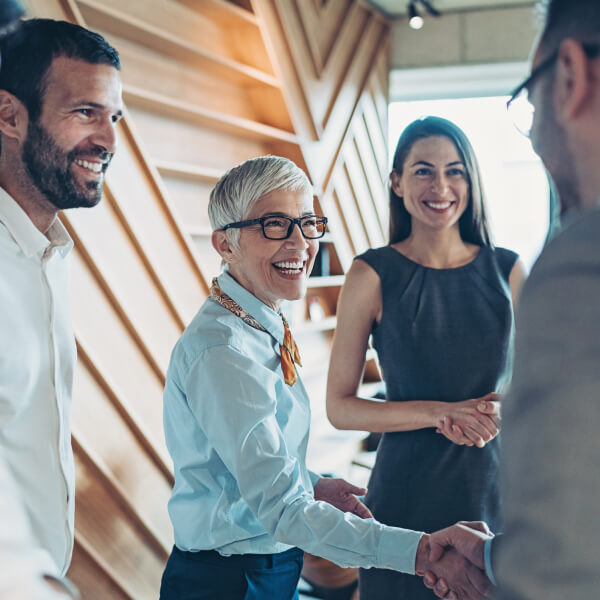 Make your business successful.
Get a head start and see what we can offer to keep your business running smoothly and on track